All you need to breastfeed is a boob, a baby, and milk. But don't tell that to whoever shares your bills! What you really need is an excuse to shop. Here's some nice-to-haves for the weeks, months, or years that you end up breastfeeding. Yep, more stuff to add to the laundry pile and to claim needed closet space, but you know what I say — with great shopping comes great responsibility!
BABY GOODIES
CLOTHING
NURSING SUPPLIES
Cute Clothes
Hospital Onesie by KarmensCloset on Etsy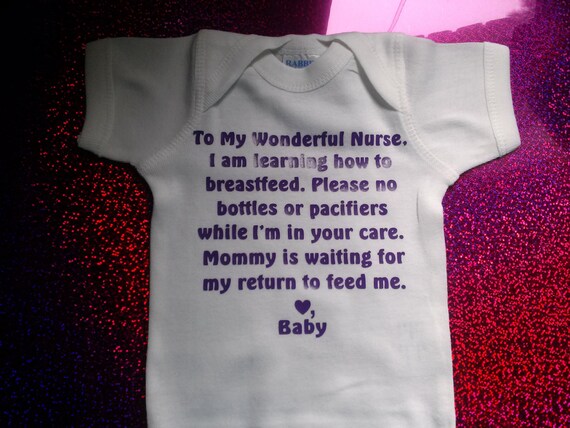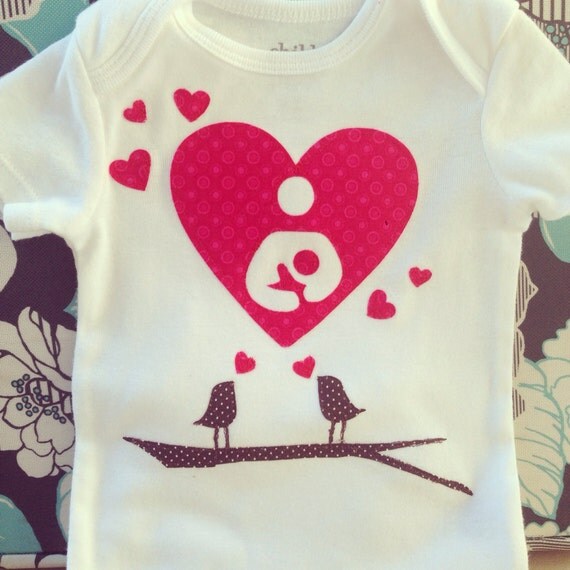 "I Don't Always Drink Milk" Onesie
The Badass Breastfeeder "My Mom is a Badass Breastfeeder" Toddler T-shirt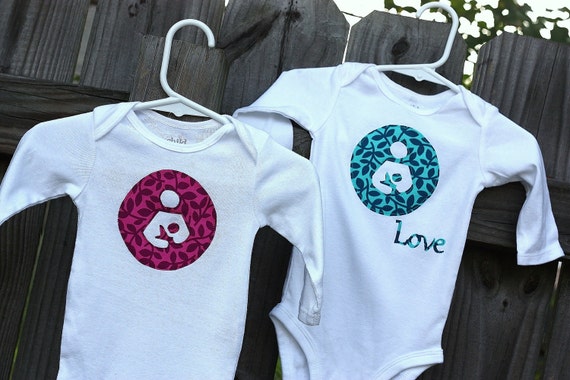 Natural Toys & Stuff
SHOP AT:
Advocacy Shirts
AustinMama's Right to Feed T-shirt
Miracle Tank by Best for Babes
"Best for Babes" long-sleeve shirt
Funny & Fashiony Shirts
"Baby at the Breast" Tee by Baby Milk Action
Bad Girls of Breastfeeding tee by Mama Pear Designs
Better Together shirt by Mama Pear Designs
Express Yourself breastfeeding tee
Mother's Milk Eco Black tee by Hot Mama Ink
Too Lazy to Bottlefeed T-shirt
SHOP AT:
Nursing & Pumping Bras
You need a pumping/nursing bra that fits, not some Franken-bra that kinda-sorta zips up fine on one side and Velcros "enough" in the back. Try this virtual nursing bra fitting to find the size that works best for your shapeshifter bust.
PumpEase Hands-Free Pumping Bra
 Comes in lots of cute colors and patterns! See?
The Sadie Tank by the Dairy Fairy
Available in black and creme. Heard good things about this tank, though I'll admit it does kind of look like a white flag of surrender…
The Arden Bra by The Dairy Fairy
Available in five colors. Has adjustable notches to let your breasts breathe when they're engorged or keep them supported when they're running on empty.
Dita Von Teese Maternity Lingerie at Destination Maternity
SHOP AT:
Nursing in Public
Guess what — you can wear ANYTHING YOU WANT when you are in public and breastfeeding. You can wear your "normal" clothes and pull them up or down to give your baby access to the goods. There's no rule, law, or social convention saying that you must (or should) use a cover, that you have to figure out different layering methods, or do anything else "special" if it doesn't make YOU comfortable (chances are, your baby may not be so comfy under a cover either).
Modesty can be defined only by the mother, not by passersby or clothing companies. If special nursing tanks and covers give you confidence to feed your baby, by all means, get shopping!
The Annee Matthew for Best for Babes Nursing Shirt
The Melinda G Best for Babes Nursing Cami
You can use a burp cloth, scarf or pretty shawl to drape over a shoulder to cover exposed skin if YOU feel better covered up. I can't recommend any of the bib-type covers.
Oh wait, I CAN recommend this cover… Hey, a mama's head's gotta stay warm you know?
But seriously. If you really want to avoid having any skin showing, try this one out! Just fasten around your neck and presto – not a centimeter of your totally-offensive body parts can be seen!
Make sure you've taken care of others, too — don't just think about yourself! Carry around this Tula Woven Wrap to share with gawkers.
SHOP AT:
Accessories
Many natural baby/parenting stores sell nursing necklaces, and lots of crafty people sell these on Etsy, too. Keep one in your purse and break it out for nursing sessions when your baby is going through an easily-distracted phase. The necklaces have interesting textures (wood, crochet) and even smells (clove) that will help baby refocus on the task at hand — eating, not hair-pulling and people-watching!
"Side Reminder" Nursing Bracelets by MilkBands
In the first weeks, you may want to pay close attention to how long your baby nursed on each breast and which breast needs attention next. Keep a bracelet on the side that needs to be nursed next as a reminder (you can't be expected to remember everything!) MilkBands style lets you note times, if that's your thing. You can also just use a scrunchie that you wouldn't take off to wear in your hair, or a gummy nursing bracelet that doubles as a baby distractor.
Facilitators
Co-sleeping Bassinet by Arm's Reach
My Brest Friend Adjustable Nursing Stool
My Brest Friend Nursing Pillow
SHOP AT:
Pumping Gear
SHOP AT:
Teat Treats
Lactation Cookies
Coconut Oil for nipple healing
SHOP AT:

Back to Top